I almost never wear panties. I blame my college boyfriend for that. Despite the fact that I had quite the collection of Victoria's Secret's finest silk and satin panties when we met, he preferred me panty-free.
I felt daring and undeniably naughty the first time I went out in public without panties. I remember locking eyes with him across the restaurant as I sauntered back from the salad bar feeling sure my mini skirt was going to reveal too much. I'm sure my smile gave me away.
And I'm sure we went home and fucked for hours.
In the years thereafter, I used my lack of panties as a weapon. I'd lean over to an unsuspecting guy and whisper, "I don't wear panties." I'd pause dramatically, letting that little tidbit sink in and then add, "Ever."
Somewhere along the way, not wearing panties became less sexy to me. I quit using it to shock guys. Sure, I still relished the little moan a guy couldn't suppress the first time he undid my pants or put his hands up my skirt and found no panties blocking his way. But wearing panties became the exception, not the norm and I'd comfortable with wearing no panties on a daily basis.
And then about five years ago, at the urging of my first girlfriend, I began buying panties again. Lacy boy shorts with a tiny satin bow and dangling sparkly bit that made me feel sexy and beautiful. Panties that made my ass look amazing.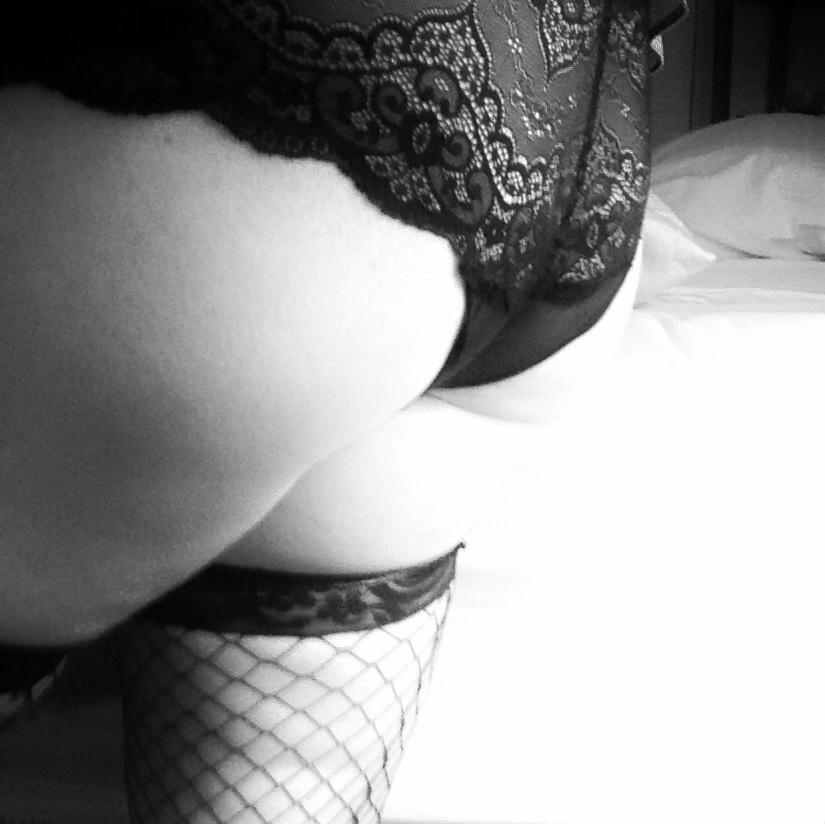 One of the few pairs of panties I own.
I don't wear panties often. I save them for those times when I want to feel exceptionally sexy. And they never fail to make me feel almost naughty, much in the same way I felt so many years ago the first time I went without panties for my boyfriend.
The last time I played with
medieval ken
, I wore panties. And I had him do something so simple, so amazingly sexy that it might just change my mind about wearing panties. For play at least.
I had him kneel and then I stepped in close. "Now I want you to very, very slowly take my panties off."
As he slid his hands slowly up my thighs, I raked my fingers through his thick hair and steadied myself with my fingertips on his scalp. With his thumbs in the lace on each hip, he very, very slowly pulled my panties down to my ankles.
Even as I savored each moment, I marveled at how unexpectedly delicious something as simple as wearing panties could be.
OK, MAYBE just maybe it had a little something to do with the boy on his knees.